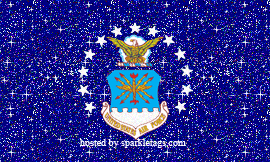 U.S. AIR FORCE
Are you a professional wrestler, MMA fighter, MMA promotion company, or a wrestling promotion that would like to have your merchandise distributed through Shadow Fire Promotions and reach an International audience of over two dozen different countries and 800 individual wrestling and fight fans, plus our military personnel serving overseas, as well as your fellow MMA fighters, independent wrestlers and promoters? Here's how to do it.
Call us direct at 1-847-489-2087. If you are a wrestler, fighter or promoter in the midwest area, let us know your name, your company's name, your web address, where your next event will be held and ticket prices so we may check it out. We'll chat with you after to see what type of merchandise you have available, and explain what we can do for you. We can even help you out to get more exposure locally by offering suggestions with regards to merchandising and marketing.
Alternatively, you can e-mail us that information, to include your contact information to us at distribution@sfpincchicago.com. Put in the subject line "independent wrestler" , "MMA Fighter", "MMA promotion", or "wrestling promotion", so we know what we're looking at, and include a brief biography of yourself and/or your promotion. All of this information will be featured on our website, under your promotion's merchandise section on our website, should we elect to work with you or your promotion.
Wrestlers should include by whom they were trained, their debut, and what promotion they consider to be their "home". Promotions should include when they were formed, their top stars, and major names that have worked there. Fighters should include a bio, where they train, titles won, and win-loss record. Fight promotions should follow the same guidelines as a wrestling promotion.
If you're not in the midwest, that's fine, too. We do work with promotions outside the midwest, as well. See our Current Clients page for a list of with whom we are currently working.
If outside the midwest area, e-mail us your information as above, and send to our mailing address some recent tapes of your shows so we can see what they are like. Our mailing address is: Shadow Fire Promotions, Inc., ATTN: Gregory Dennis, P.O. Box 2746, Chicago, IL, 60690, USA. Please try to e-mail or call us first. We'd much rather see a show live than on video, and we'll try to get out to your shows if it's feasible for us to do so.
As stated on our main page, we DO NOT under ANY circumstances deal in bootleg media of any kind. We openly discourage the practise of tape-trading, and do not knowingly sell to or buy from tape traders. We are more than happy to sign any agreement you provide stating that we will never bootleg your media. If you desire for us to sign an agreement of this type, you must have your attorneys draw up the agreement, we do not have agreements of this type preformatted.
Once we have decided to work with you, your company's logo (or your individual photo, if a wrestler/fighter) will be added to our Main Catalogue section, and we'll have your merchandise in a section created specifically for you. Additionally, your name will be added to our Current Clients page, and your website banner will be added to our Affiliates & Links section. If we are able to have a representative attend your shows on a regular basis, we'll even have a link prominently displayed on our home page. We'll also carry whatever merchandise we have with us to any other shows we set up at, thereby widening your potential fan base and gaining additional exposure.
What we ask for in return is that we are allowed to have a table set aside for us to display our own merchandise, as well as that of the other wrestlers, fighters and promotions with whom we work. If you don't already have a distributor that comes to your shows to sell your merchandise, we'll be glad to display a selection of your merchandise, too! If you already have a selection of your own merchandise to display at show, that's fine, too. We won't compete with you at your own shows; that's counter-productive to both of us!
We will also post a detailed report of the action on your show not only to a separate section of our own message board, but also post them around the web, as well.
Please note, as we get this question often, we want to be able to address it here. If you do not have merchandise of your own but want to, we will work with you towards that goal. However, distribution through us is a package deal with our table space. If you are interested in working with us to have us as a distributor, then we insist on space for our own merchandise. We never pay for table space (charities/non-profit excepted, in which case we would make an appropriate donation to the charitable body). If your show can't draw money on its own, that's even further evidence that you are in need of additional exposure, promotion and publicity. We may not always have personnel in the area at the time we enter into an agreement with you, but once we do have personnel in the area, we do expect to have space made available for us.
Although we are a media distribution company, not a media production company, we do have independent affiliates you may request to film and produce your shows or take pictures at them. Working with an affiliate of Shadow Fire Promotions, Inc. for your production needs is a package deal with distribution through us. We hope to add in-house staff members to fill video and photo needs in the near future.
If you have your shows already compiled to a master tape, and just need it mass produced, we are able to do this. It is the burden of the promotion or wrestler/fighter to pay to have any production work that is not done in-house by us. However, if we end up paying to have the work done, then we retain full rights to anything we have paid for until we are remunerated for that work. Once we move to full service production, all footage we create (film, produce and distribute) will belong to us, although you will never lose the right to merchandise the tapes, just that you will have to purchase the media from us in order to do such.
We generally work on a handshake agreement with promoters and fighters/wrestlers, and either side may elect to terminate the relationship at any time. At this point, any unpaid merchandise in our possession will be either returned to you, or paid for.
We are happy to provide you with references from both customers and clients upon request.
Any other questions you might have, feel free to call or drop us a line anytime! We look forward to working with you!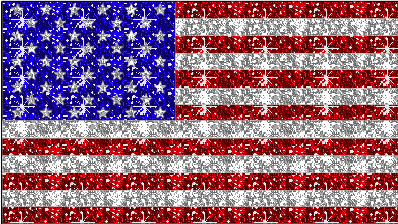 UNITED STATES